There are a number of marketing automation tools that an organisation can choose from to help build and manage your list of leads.
Two of the most popular marketing automation platforms for mid to large sized organisations are:
1) HubSpot
2) Pardot
HubSpot is a leading CRM and marketing automation platform while Pardot is popular among organisations that use Salesforce.
Is HubSpot better than Pardot? In this article we will discuss the main features of the Hubspot and Pardot platforms and help you make a decision based on your requirements for your organisation.
Why Choose HubSpot
HubSpot is one of the most recognised CRM and marketing automation brands online. The core focus of HubSpot Marketing Hub is based upon inbound as a methodology for generating leads.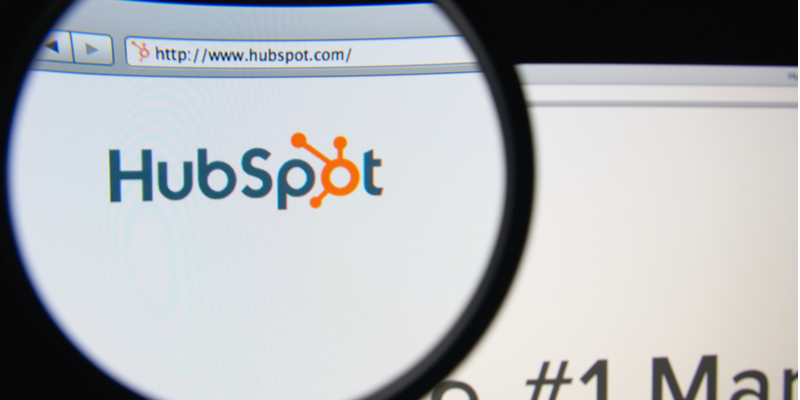 HubSpot does offer a free CRM for small to medium business. This is a great option for those looking to try out the system and get a feel of the HubSpot interface.
The HubSpotMarketing Hub offers a complete marketing suite for your organisation including:
CRM
Email marketing
Content management system and blogging platform
Chatbots
Landing pages and call to actions CTA
Workflows
Lead scoring
A/B testing
HubSpot Benefits:
Some of the main benefits of using HubSpot include:
Integrated CRM
HubSpot's integrated CRM makes it easy for marketers and sales professionals to maintain and nurture relationships with prospects and customers. Having your social media accounts and website integrated to the CRM allows you to track which pages your prospects are viewing, which CTAs they click, how they interact with your emails and what forms they fill in. This integration makes it easier to build a profile on your potential customers, helping you gauge what content they like and what products or services they're interested in.
Ease of Usability
The HubSpot platform is designed with ease of use in mind. It's straightforward to navigate around the portal to find the tools you need. The reporting feature is intuitive, making it easy to measure the ROI of your inbound efforts.
Can Be Integrated With Other Platforms
At the time of writing, HubSpot has over 200 integrations for:
Data & project management

Surveys

Ecommerce

Content management systems

Video

Email

CRMs

Event platforms

Helpdesks

PPC platforms
HubSpot have a whole directory of software integrations which can be found here.
SEO Friendly Platform
One of the advantages of using HubSpot is the fact that you can migrate your current website to the HubSpot CMS. This means you can manage your website, blog and CRM in one platform.
HubSpot's inbuilt SEO features can help you manage the basics of optimising content for search engines such as Google.
Features enable you to track keywords and create SEO friendly content that will improve your websites ranking.
Lead Nurturing
Lead nurturing is a crucial part of a successful inbound strategy, and with HubSpot, it couldn't be easier to turn your prospects into customers with automated email workflows. Manually sending individual emails to all contacts who carry out a specific action on your website is time consuming and inefficient.
Create Landing Pages & CTAs
HubSpot allows you to create, test and optimise lead Pages and Call to Actions (CTAs) for every device type, without the need of support from IT. HubSpot offer a range of Landing Page templates to choose from, while you can also build your own page from scratch.
Check out the other benefits of HubSpot marketing automation.
Why Choose Pardot
Pardot is the marketing tool of choice for those who use Salesforce as their CRM. Pardot was acquired by ExactTarget in 2012, who were later acquired by Salesforce in 2013.

Pardot is generally more expensive with no free entry level option similar to what HubSpot offers.
The General features of Pardot include:
Landing page builder
email workflows
A/B testing
Social media management and monitoring
Reporting and analysis
Compared with the feature list of HubSpot, Pardot does not offer the same level of extensiveness as the former.
HubSpot vs Pardot What Is The Best Marketing Automation Platform
Having discussed the core elements of HubSpot and Pardot, below we will look at the platforms in terms of how useful they are as a marketing hub.
Lead Generation
As mentioned above HubSpot has a core focus on inbound marketing. As a result, HubSpot offers all the tools you need to get started with an effective inbound marketing campaign for your organisation. There are also a range of tools to help you increase conversion including chatbots, pop-ups, forms and more.
Pardot offers landing pages, forms and email workflows but are not as simple to set up as what you would get from HubSpot for example. Pardot lead pages are usually hosted on a subdomain or third party domains which means tracking is a little bit more cumbersome.
CRM
One of the benefits of HubSpot is that it is a Scalable solution. Starting off as a free CRM, you will only pay when your contact list grows.
Some of the advantages of the HubSpot CRM include:
Expert Knowledge & Support

Offers Business Intelligence

Guidance On Maximising Inbound Campaigns

Achieve Goals Quicker
If you are a Salesforce user, you will find a lot of advantages with using Pardot. Pardot integrates directly with Salesforce contact database meaning you have lots of options to manage your customer lists.
Salesforce is one of the most used CRM software packages for large organisations world wide offering a lot of customisable options to suit the needs of most businesses.
Reporting
Reporting is a major aspect of both HubSpot and Pardot. The reporting system on HubSpot is much more clear cut than Pardot. With HubSpot there is a wealth of information that you can easily assess from lead reporting, lead scoring, sales results, campaign reports and more.
With Pardot there is a lot of set up required to achieve the same level of reporting as you would get with HubSpot.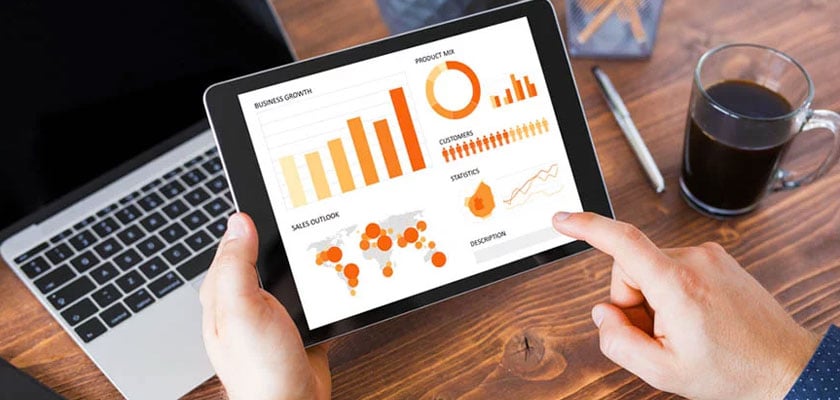 Marketing campaigns
If you are solely focused in inbound marketing to generate leads for your organisation, then HubSpot is the best solution for creating and managing marketing campaigns.
HubSpot have a huge library of resources which your staff can use to learn all the aspects of inbound and building successful campaigns.
If you are using HubSpot for your organisation's blog content, there are lots of tools available on the platform to help you structure content such as pillar pages, while the reporting and analytics helps you keep track of marketing efforts that is generating leads and what needs improvement.
Pardot also offers marketing campaign management. You do get a good deal of data from your campaigns, but they do require time to set up. If you are already a Salesforce user your prospects will sync seamlessly from Pardot.
Overall
Marketing Automation Software Recommendation
Overall, HubSpot trumps Pardot on almost every area from our analysis. From offering a CMS that is optimised from an SEO point of view to a free CRM plan, HubSpot offers everything in between that your organisation would need for growing leads from marketing campaigns.
Pardot does not offer the same level of features as HubSpot would, however if you are a Salesforce customer Pardot might be the right solution if you do not wish to move away from that CRM. HubSpot can, however be linked to your Salesforce CRM.
See also the benefits of switching to HubSpot
HubSpot is the perfect scalable marketing automation software for any size of business from small and mid to large organisations. Your organisation can also benefit from working with a HubSpot partner agency to help get the most out of the platform.it from working with a HubSpot partner agency to help get the most out of the platform.