Increase Brand Awareness in 5 steps
Arguably the most crucial part of your company, your brand incorporates every element that makes you unique and recognisable.
Having a solid, trusted brand is important for your company to thrive. If your target audience doesn't know or trust your brand, how will you ever increase your customer base and sales?
When you need to leave a note, do you use 'sticky paper', or a 'post-it'?
When you're ordering a fizzy drink, do you ask for a 'cola', or a 'Coke'?
How about when you're searching online; do you use a 'search engine', or 'Google it'?
These brands have become so recognisable they've replaced the generic terms for similar products in our language.
So how do you get close to that?
Here are six innovative strategies you can use to increase brand awareness and help your business thrive...
Influencer Marketing
Influencer marketing is an extremely effective route to getting your brand in front of a large targeted audience, and according to Forbes, it's growing faster than digital ads.
When an influencer has an established audience that knows and trusts them, once they mention your brand, or discuss it within their content, those mentions will expand your reach and increase people's awareness of your company.
Ecommerce giant ASOS, use influencers, usually fashion or beauty bloggers, to post images of themselves on Instagram wearing their clothing – using links to prompt followers to 'buy the look'.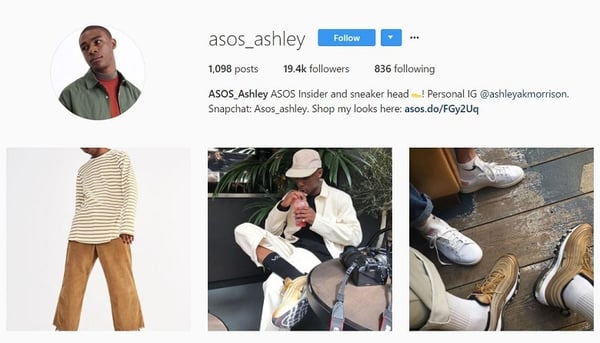 Image via Econsultancy
Efficient SEO
In a digital world, a business's website has become an integral part of a company's brand recognition process. Search engines are continuously adjusting their algorithms and marketers need to be aware of how to adapt their website to optimise their SEO.
Let's face it, unless you're the Facebook or Google's of the world, it's doubtful people will search for your specific brand keywords. Instead, place yourself in the mind of the customer and think about terms related to your product or service that people will search for.
If you're looking for further information on an SEO Agency check out more here
Here's how you should use SEO to drive website traffic and increase brand awareness:
▹ Keywords
Incorporating keywords into your content and throughout your website is a must.
You need to discover the words or phrases your audience are typing into Google when searching for information before they reach your website.
Keyword research can be carried out in 3 ways:
▪︎ Analytics – Access to web analytics are at your fingertips, so use them! Learn which keywords are already driving traffic to your website and capitalise on them by creating content around these terms.
▪︎ Research tools – Keyword tools such as Google's Keyword Planner can help marketers to find the terms that draw relatively high searches without being overly competitive. Read our blog on the top 5 free keyword research tools to find out which one is best for you.
▪︎ Competition – Carry out some traditional competitor analysis to find the keywords your competition is currently ranking for and how you could potentially use incorporate these words into your strategy.
When writing content, don't get obsessed with overloading your text with keywords as this dilutes the effectiveness of your keyword strategy.
Ensuring your keywords are naturally blended throughout the content is considered best practice. Remember to include them in the page title, headers, subheadings and in your introduction and conclusion.
▹ Images
As well as making pages and blogs more attractive, image optimisation greatly increases traffic to your website.
Here are 2 key ways to enhance images for SEO:
▪︎ Image file name – Rather than default image names, it's advised to include keywords so that search engines will be able to determine the relevancy of the images. Because search engines are text based, Google will only register what your image is, if you have it labelled with the relevant keyword.
▪︎ ALT tag – The ALT tag indicates to Google that an image is present while also showing search engines what the image consists of. ALT tags will display when an image can't be shown or is taking too long to load.
▹ Meta Tags
While search engines don't use meta descriptions in their algorithm, they act as a summary of the page content for searchers. It's important to make your meta tags informative to give users an idea of what to expect if they click through to your page. Meta tags are also a great opportunity to include your chosen keywords.
Assess your search engine optimisation with our SEO checklist.
Differentiation
An important step in increasing brand awareness is to concentrate on distinguishing yourself from your competitors. Identify what sets your brand apart from other companies within your industry; Perhaps you sell a niche product or offer a highly specialised service.
To put it simply, what is it that makes your business special- What's your unique selling point? (USP)
▹ Tell your story
Once you have identified the core differentiators between yourself and your competitors, it's time to create your story. Give your current customers and prospects an insight into your business journey. Where and when did it all begin? What niche market does your product or service serve and are your customers impressed with what you offer?
Sometimes it can be difficult for marketers to make it 'interesting' for their target audience; By giving your company a human feel and telling your story, prospects will see a softer side to your business, enabling you to establish trust with potential buyers.
Get Social
Don't use your social channels as merely an outlet to share company content. Social channels offer the perfect networking opportunity to communicate and interact with both current customers and prospects. But are you maximising your social presence? Maybe your brand isn't as well established as your competitors and you'd like to become better known among your target market.
Here are just some of the ways social media can help steer your company towards greater brand awareness:
▹ Create company profiles on all the main social networks
Start by setting up profiles on each of the main social networks: Facebook, Twitter and LinkedIn. Consistency is vital, so ensure your company info and logo are the same on all channels.
▹ Choose the most suitable network to focus your efforts
Distinguish which channel your target audience spend most of their time on and place the greatest emphasis here. It's generally the case for B2B companies to focus their efforts on LinkedIn, a site full of active professionals and the prime channel for engineering companies to boost lead generation. In terms of networking; LinkedIn allows marketers to connect with their audience through industry groups, where you can voice your opinion, share content and gain valuable insights into your industry. For more advice on LinkedIn why not check out our exclusive blog: 4 Ways to use LinkedIn to Attract B2B Leads
▹ Advertising
Social media advertising is a great way to ensure your brand gets in front of your target audience. Different sites offer different options, such as boosted posts on Facebook and LinkedIn. Specific targeting features allow marketers to reach the most suitable prospects that are most likely to visit your website and want to become more familiar with your company.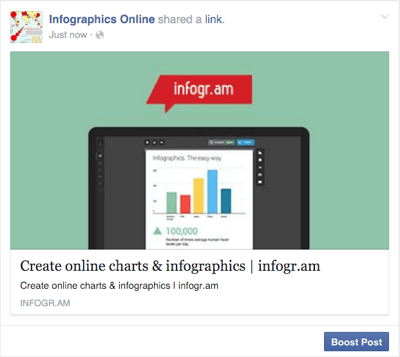 Image via Stealth Seminar
▹ Be consistent with your content
Before you dive in and begin posting content, it's a good idea to make a content plan that showcases your company story. Create a posting schedule to ensure your content team are aware of what's needed and when, and in what order.
▹ Track KPIs
By tracking and assessing KPIs, marketers can determine how well their social media strategy is performing.
Choose the metrics you are going to measure your progress and success by, such as Facebook post impressions and reach, or LinkedIn followers and conversion rates (social media monitoring tools can help with this).
Inbound Marketing
Inbound marketing is about attracting the right type of customer to your business. It involves pulling people towards you, instead of pushing yourself towards them. The technique focusses heavily on content marketing to increase brand awareness and create high quality sales leads for your business.
By aligning content to your prospects interests, you will naturally attract inbound traffic that you can then convert, close and retain. By embracing content marketing for your engineering firm, you can position yourself as a thought leader in your industry.
The content you publish should be informative, interesting and educational to help your target audience address problem areas they may face every day.
Examples of valuable content include:
▹ Blog
Attractive blogs will not only establish your brand as a professional, trustworthy and proactive business, but also attract new prospects and drive them to your website with the potential to generate leads.
▹ Downloadable content
eBooks, white papers and product guides are perceived as high in value content and showcase your knowledge of the industry in a tangible way.
Often in the form of a PDF, website visitors are required to fill out a form in order to receive access to the downloadable content.
▹ Product reviews
Most industries consist of a wide range of products and services. By writing helpful and detailed product reviews you can help drive traffic to your website.
If your reviews showcase your authority in the industry, you will quickly establish a dedicated following within your target audience.
▹ Case studies
Case studies are vital when it comes to proving your worth and experience in the industry.
Usually laid out in a 'problem and solution' style format, prospects can easily apply their situation to work you've done in the past, making you a reliable choice to do work with.
If you want to grow your business, increasing brand awareness is vital to your progression in a thoroughly modern, technology orientated world.
No matter how good your product or service is, unless people know that your company exists, all your efforts will be in vain.
Effective branding will not only improve recognition, create trust with your buyers, and help generate new customers; brand awareness will mean you are 'known' by a specific audience for being 'good' at something.
Arguably, this proactive approach to requires time and effort, but the results are well worth the time taken.
In a competitive marketplace, companies need to be prioritising brand awareness activities to expand their industry influence and customer base.