B2B SEO Tips: 13 Do's and Don'ts
Is your B2B website not driving enough traffic? It could be a result of your site not being properly optimized for search engines.
SEO has evolved over the years as search engines' algorithms become more intelligent. Google not only indexes websites, but also images, video, blog posts news and much more. Search results are a blend of all types of content, therefore your entire online presence should be optimized, not just your website.
The fundamentals for optimizing a B2B site are essentially the same as B2C sites, however information needed for B2B buyers are different from B2C buyers. The type of content and how it's optimized will therefore be different for B2B.
Optimising your online content will improve your website ranking, drive more visitors and ultimately generate more leads.
Below is a video on B2B do's and dont's. Scroll below to read the full article.
Here are 13 B2B SEO tips to boost your online presence:
DO: Start blogging
Blogs are a great way to provide fresh content and lots of it. The key to improve website ranking through blogging is to create relevant, keyword rich content that your prospects will be searching for. According to HubSpot, B2B companies that blog generate 67% more leads per month than those that don't…and if that's not incentive enough, we're not sure what is!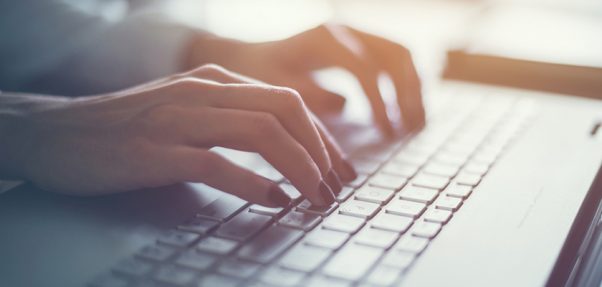 DO: Optimise images for SEO
Image optimisation can go a long way in increasing traffic to your website, as well as making pages and blog posts more attractive and interesting to look at. You can optimise images so they become visible to search engines. Once traceable, search engines can understand more about what your content offers users and, if its relevant, increase your ranking in the process.
There are 3 ways you can optimise images for SEO:
▸ Size: After Google's Panda update, image size has become more important than ever; page loading time has become an important factor within their ranking algorithm and large images will slow down your page speed, hindering your organic ranking. Before uploading an image, try compressing it to reduce the size as much as you can without affecting the visual quality.
▸ Image file name: Include your keywords in the name of the image and avoid default names such as IMAGE001.jpg; Keyword rich file names will help search engines determine the relevancy of the image. Search engines are text based, therefore if you upload an image of electrical switchgear but call it 'image', Google will not know to show your image in the results for electrical switchgear.
▸ ALT tag: Standing for 'alternative', the ALT tag of an image tells search engines that an image is present and also acts as a guide for the image's content. The ALT tag will display when an image cannot be shown or it's taking a long time to load. ALT tags should be descriptive but also short. Similar to image file name, keywords in the ALT tag will help make the page it's featured on more targeted.
DO: Use anchor text properly
A common error when linking pages within websites is using 'Click Here' within the anchor text. Instead, use anchor text strategically to embed a hyperlink behind a targeted keyword. For anchor texts to work in your favour, they must be relevant to the content you've placed them in. The more relevant your article is to your target keyword, the better your rank will be. For instance, if your target keyword is 'link building', writing an article specifically about link building would be best.
DO: Measure performance with analytics
Tracking the performance of your B2B SEO campaign is vital in order to see if it's paying off or not. Before you start writing your content, you should know which keywords you're trying to rank for. Using keywords analytics is a great way to inform this decision. We prefer HubSpot or Moz platforms.
There are three KPIs that should always be considered when measuring an SEO campaign's effectiveness:
▸ Keyword rankings
▸ Traffic
▸ Conversions
The information gathered from these KPIs will enable you to accurately measure campaign performance, whilst also providing you with actionable data to improve your campaign over time.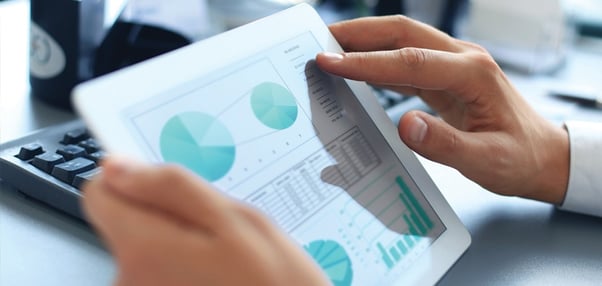 DO: Use relevant links
When it comes to using links, remember that it's quality over quantity every time. Relevant links to internal pages will work wonders for your SEO, but overstep, and your content will look like spam.
Using external links to credible websites can also boost your SEO; Just make sure the link opens a new tab, so you don't direct users away from your website.
DO: Create relevant content
Content shouldn't be written with search engines in mind, it should be relevant to your customers. Focus on creating content that your prospects are looking for and they will enjoy reading. This increases your chances of moving up the rankings, as more and more users come across your site.
Creating quotable and shareable content will increase your chances of other sites linking back to you. Backlinks from another source is recognised by search engines as a vote of confidence in your content.
DO: Create a Google My Business listing
A Google My Business listing will improve your online visibility, making it easier for customers to find you on Google. It's free and each listing shows at the top of the first page on Google, as well as on maps and Google+. Each listing includes a company description, photos, hours of operation, and promotions and you can set up multiple service areas if your business has multiple locations.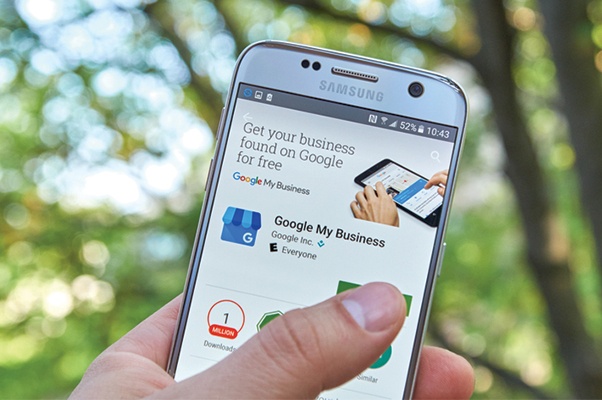 DO: Incorporate specific keywords within your content
Incorporating keywords effectively within your content is key for B2B SEO. A lot of marketers understand the value of using keywords. What they don't realize is that how you use them can affect rankings and user experiences in a big way.
In the body of text, ensure that your content is simple and highly specific to your topic area. Trying to squeeze in extra, irrelevant information generally won't help your SEO. What's more, search engine algorithms are now able to understand context and conversational language. i.e. you don't have to repeat an exact keyword or phrase, instead use keyword variations, such as long-tailed keywords and keyword expansions (longer winded ways of asking questions).
Here are the main questions you should be asking yourself when building keywords within your content:
▸ Is your main keyword in your heading and at least one subheading? Is it located as close to the beginning as possible?
▸ Are keywords used naturally throughout, maintaining an appropriate keyword density?
▸ Have you included LSI keywords and long tail phrases?
TIP: Aim to rank for keyword phrases that have a decent volume of monthly searches but have a low difficulty score (i.e. fewer sites are competing for them). Quite often, its long-tailed keywords that result in the best conversions.
Read our blog on the top 5 free keyword research tools for help on finding specific keywords.
DO: Disavow poor quality inbound links
Inbound links are great for your B2B site's SEO, but links from dodgy third-party websites can actually do more harm than good. Search engines can penalise you for poor quality inbound links. The good news? You can do something about it- you can disavow these harmful links by telling search engines not to take them into account when determining your ranking.
Learn how to disavow backlinks with Google.
DON'T: Keyword stuff
Although search engines need to be able to identify a clear theme within content, don't be tempted to add keywords where they don't fit naturally. Keyword density is a thing of the past and Google won't prioritise your page because you mentioned a particular term in virtually every sentence. In fact, overusing, or keyword stuffing not only irritates readers but it also upsets search engines too. Google Panda will pick it up in no time and you'll tumble down the rankings at lightening speed.
Google is looking for a fluent text that's well structured and nicely written. A good tip is to use synonyms for keywords- search engines will still identify the topic of your content without spoiling readability.
DON'T: Copy large pieces of external content
Search engines are getting smarter and more sophisticated. As a result, they are beginning to favour original content, pushing non-original content down the rankings. Duplicating a small amount of content won't do any harm, however copying and pasting large segments will damage your credibility and organic rank.
DON'T: Get carried away with external links
Linking too often to external sites can harm your SEO. In fact, Google has recently started penalising websites with unnatural outbound links. That aside, the content will also look like spam as a result. It'll be hard to read and will most like create a high bounce rate- something else for search engines to pick up on.
DON'T: Attempt to cheat the system
Payment for backlinks, link schemes and hiding links are actively penalised by search engines. They put a lot of resources into detecting them and if you're caught carrying out either of these practices, your ranking will plummet so far that your website might as well not exist. Not only will you be penalised, but the content you produce when using these tactics will be of reduced quality - a key factor in generating higher quality inbound leads.
Taking these pointers and applying them as part of your digital marketing strategy should improve your B2B SEO. But remember, although SEO is a cost effective solution, it's a slow burn- you won't see results overnight. Be patient and your ranking will in time, improve.