If you are a solicitor you will know by now that search engines such as Google are the main driver of new clients for your law firm.
Surveys have suggested that 96% of people who need help with legal advice use a search engine to find information. Based on this information if your website is not search engine optimised for Google then you are missing out on new clients daily.
In this SEO for Solicitors guide we will show you the key factors that you need to get right for ranking your legal website. If you want a more basic understanding of SEO, see our SEO 101 an explanation for beginners post.
SEO Factors For Solicitors:
On site Content
One of the key elements for SEO for Solicitors is the content on your website. This is the first thing that you need to do to for legal SEO and to help you start ranking and gain new clients for your firm. You will need to aim to have great content on throughout your website to answer the queries that your clients have on their legal matters.
Keywords
It is going to be impossible to rank for every legal keyword on Google's first page. As a result you will have to base your keyword research on intent.

To understand search intent, you need to look at your client personas. Say for example you specialise in medical negligence only, keywords like "solicitors in London" will result in a very low conversion rate.
People searching for a term like; "solicitors in London" could actually be:
Students looking for work experience
Graduates searching for job opportunities
Advertisers selling marketing solutions
Those using a keyword term like "solicitors in London" who are actually looking for legal services may in actual fact be searching for a solicitor with a different specialism than yours.
In this case, if you only specialise in one or a few particular legal areas, it is best to focus only on keywords related to those areas to use throughout your website.
Once you understand your client personas and their search intent, you will be able to find better terms to fit your content when doing keyword research.
When you have done your keyword research, you can then work on the website structure for SEO.
Website Structure
After carrying out your keyword research you can now look at your website structure. Structuring your website properly for visitors to your website is another key element for law firm SEO.
While it is important to get new potential clients on to your site from search engine results pages it is essential that they can navigate through your website and easily get in touch with you.
Next we will talk about properly structuring a website from a search engine optimisation point of view so that visitors to your website can view your services pages, about page and get in touch through a contact form.
Services pages
Information on your solicitors services are key for getting your website ranked for specific keywords related to your legal specialisms.
Your services pages should contain the necessary information that your clients need to know about your services. Remember, those looking for legal advice are likely to be anxious so you must provide content that that would help put their mind at ease. By doing this, they are more likely to get in touch with you.
Another tip for legal services pages is to outline how your firm deals with a case. Outline the steps that you take to deal with their situation on a general basis.
Remember also, to have your office phone number within your content as a call to action for your
About Page
An about page is important for law firms for a number of reasons. Firstly from a potential client point of view, people want to know who is dealing with their affairs. Secondly, search engines like Google need an about page as a trust factor for ranking a website.
You must have at least photo of your team on your about page. We would also suggest that you add a bio for each solicitor and legal executive at your firm. Clients want to know that they are dealing with qualified professionals before they make contact. For most legal firms, an about page will likely be one of your most viewed pages each month. It is therefore important that you add all the necessary information that your potential clients need to know about you including:
Qualifications
Reputation
Testimonials
Awards
To help your conversion rates, it is worth adding a contact form in your about page also, to make it easy for a visitor to contact you.
Lead Forms
Good use of contact and lead forms are critical for conversion rate success. If you use a CRM like Hubspot, it is easy to add contact forms to pages and any contacts will be directly added to your lead list.
It is important to A/B your contact forms:
Are you asking for too much information initially?
Are the forms easy to find?
Once you have your on site elements optimised, you can look at other strategies that can generate leads for you like creating inbound content.
Inbound Blog Content
Blog content for law firm websites can be beneficial in a number of ways including;
Helps to establish you as a legal authority
Builds trust between your brand and the reader
Grows traffic to your solicitors website
Below are some blog ideas for legal services to generate leads.
Reporting on recent legal news
It is worth reporting on legal issues that concern your specialisms. For example, has the law been changed on claims for injuries? Has the process for conveyancing changed for solicitors? Such news items affect people and they will likely search for information on the topic.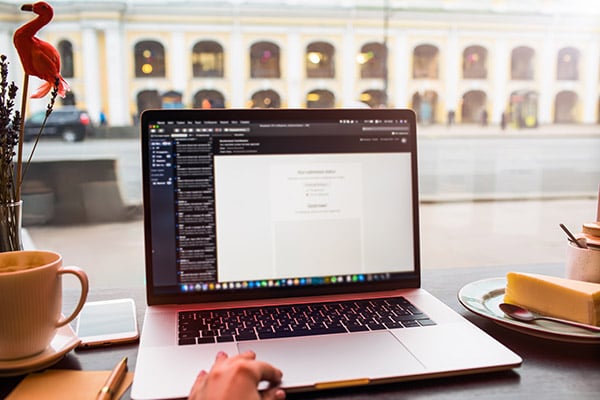 It is worth keeping track of news items on aspects of the law concerning your firm and your clients.
It is worth keeping track of news items on aspects of the law concerning your firm and your clients. Consider posting an article on your website and also offering your own commentary on issues. Not only will this help your legal SEO, but also help build your legal firm brand as an authority.
By keeping your legal firm blog up to date on your website will also help to establish you as an authoritative legal source.
Giving solutions to your clients
When thinking of content ideas for your website, you must remember that people use search engines like Google to search for answers to their problems.
If your website can provide solutions to those problems, search engines such as Google will reward you with more traffic to your website. By generating more traffic from high search results will lead to more new clients. Search terms that you have uncovered while carrying out keyword research will provide you with content ideas for your business blog.
It is also worth keeping track of common questions that your clients have regarding common claim types or problems that they have. You can then address these issues on your website. If you get the same questions regularly, chances are others are also searching for them online.
Offsite SEO
If you have all your onsite SEO aspects covered, you cannot ignore the offsite factors for your solicitors website. Offsite SEO is what makes the difference for law firm rankings, particularly those that are up against stiff competition.
Below are some of the main ways solicitors can optimise a website for offsite SEO:
Legal Directories
There are a number of legal directory websites online today. Most of them are paid while others are location based. It is important to have your law firm listed on these directories so that Google can better understand that your site is associated within the legal industry.
Each jurisdiction has a law society or governing body which law firms must be a member of in order to practice law. Make sure that your legal firm website is listed on these sites and that your address and contact details are consistent. Legal directories can be found for most solicitors search terms on search engine results pages.
Legal Blogs
There are various legal blogs that can be found online today. If you are a blogging regularly on your own website it is worth getting in touch with other authors so that they may cite your content in theirs. This is a great law SEO marketing strategy to start building backlinks to your website.
You may also be able to become a regular contributor to general legal blogging websites where you may also be able to include links back to you own website.
Local Search Results
Local Google searches are a major SEO strategy for any law firm.By getting your solicitors website ranked at the top of search results in your local area for your services is likely to generate most of your leads. The first step to do here is to include location based search terms in your content, meta titles and meta descriptions.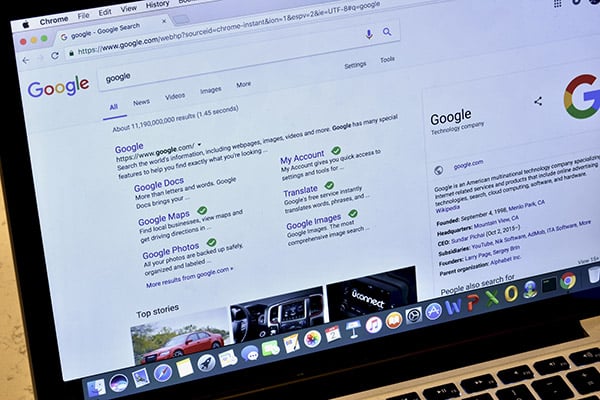 The second step is to ensure you have a Google My Business account set up and that you add photos of your solicitors office and your team. It is also good practice to post updates from your Google my Business account. Google My Business listings appear on search engine results pages and will help to get more people visiting your website.
The next step in your local SEO Strategy is to add your business to local listing websites. There are lots of local directories online, but only add your site that have listings for locations that your own is based. Most importantly, only add your site to local directories that you can find on Google. Those found directly on Google will have the most impact for SEO. Use terms in your listing description that you found through your keyword research to gain more visibility on those directory websites. By getting listed on local directories that are ranking high on search engines, you may benefit from referral traffic.
Solicitors Reviews
People now look for reviews before doing business with a law firm. With your Google My Business account, ensure that you follow up with your clients and ask them to leave a review for your business. Review have become a major part of SEO for solicitors
There are other websites that allow your customers to leave a review including:
Trustpilot
SiteJabber
Yelp
You should also look at specific reviews websites for solicitors and get your customers to leave reviews there also. Online reviews will help your SEO marketing strategy over the long term.
How long Does it take for SEO to work for Law Firms?
This is a question that our online marketing team at Wurkhouse get asked quite often. For most, SEO is expected to be a quick fix solution. Search engine optimisation is marketing strategy that takes time but will generate results for a law firm over a long period of time.
In reality, SEO for a law firm does not kick in until at least 6 months and for those in competitive locations and specialisms, maybe up to 12 months. This timeline is based on both fact and what other marketers in the field suggest.