How to write the perfect blog post
Anyone who has sat down to write a blog before will appreciate that it's not as simple as it looks. A successful blog post is the result of a combination of ingredients. From an appealing headline to an easily understandable layout, to easily digestible and interesting content; there are several interlinking elements you have to employ to make the piece as interesting as possible.
Blogs can take a lot of research, time and effort to create a post that not only appeals to your audience but also keeps them engaged throughout. To help you out, we've created a step by step blog creation process for your business:
#1 Headline
A blog headline is no different to a newspaper or magazine headline, it's the first thing that draws a reader in. According to Hubspot, 60% of readers don't read past the headline, making it vital for your title to be enticing enough to grab the reader's attention and click to read more. Headlines around 70 or less characters' work best, as anything more will be cut off in search results.
‣ Narrow down your title options
At this stage, you have already decided on the topic you want to write about, now you have to choose a specific title which relates best to your area of discussion. Once you have coined a working title, come up with an interesting slant that makes the topic as appealing as possible.
‣ Next up … keyword research
Headlines are used by Google to rank results. Carrying out keyword research ensures your blog title is optimised and search engine ready, so your content can be easily found by the people you are targeting. Using tools like Google's Keyword planner, KW Finder or Hubspot, you can identify the most popular search terms and how difficult it is to rank for each one. Once you have decided on your keyword, you can then craft a title based around it.
TIP: Try using DIY keywords research tools to help.
‣ Finalising your title
On average, readers tend to perceive only the first three words and the last three words of a headline. Focusing on this and trying to remain under 70 characters can be tricky. Here are some formats we find helpful when creating snappy, informative headlines. For example:
▪︎ How to – How to increase your website traffic
▪︎ Negative – Stop losing valuable website traffic
▪︎ Numbers – 10 valuable tips to increase website traffic
▪︎ Question – Do you know how to improve your website traffic?
▪︎ Audience referencing – For marketers interested in improving website visits
▪︎ Thought leadership – What Googles latest algorithm changes mean for your website traffic
If you need help creating blog titles, download our blog title template guide.
#2 Meta Description
While the meta description isn't visible on your blog post, it's one of the most important elements in encouraging
readers to click through to your post. The meta description acts as a preview on search engines as to what the page is about. Along with the headline and URL, the meta description is one of the first things people see, so you'll want to take time to write compelling content here.
While there is no set length of a meta description, we find around 150 characters is best.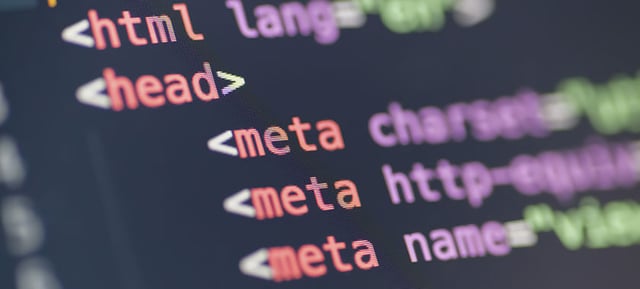 #3 Introduction
While a headline should prompt a reader to click through, the introduction needs to capture their interest into continuing. The intro should accurately showcase what the blog is about so readers are aware of what they're getting. Avoid 'clickbaiting' at all costs, and make sure your introduction reflects your headline.
It's a good idea to use storytelling to keep your reader's attention. Try to answer the questions you think your audience will have, such as "what will I learn from this post?".
#4 Sub headings
After capturing your reader's attention with an informative and snappy headline, keep their focus by ensuring your content is easy to digest and scan through. Sub headers are used to divide your post into different sections to help readers distinguish one idea from another.
Sub headings are also highly important in terms of SEO too. They help your content to rank by highlighting to Google the different areas that are covered in your blog.
#5 Main
body
The main content of your blog is where readers will absorb the true value of your offering. The ideal blog length varies from 1000-2,000 words depending on the topic. Truth be told, a large percentage of readers will merely scan through your post, zoning in on the areas that particularly interest them. It's a good idea to incorporate bullet points, visuals, charts and quotes to break up the text and get your main points across.
#6 Data
It's advisable to use data and numbers in your blog post where possible. Try using numbers in their numerical
form rather than words to catch reader's attention when scanning through your content. Statistics and data based facts are also eye-catching for readers as well as adding credibility to your content. People tend to view content as more trustworthy when it's backed up by facts.
TIP: If your blog is largely based on numerical facts, why not try using the word 'research', 'analytics' or 'data' in your title to test performance.
#7

Visual appeal

Multimedia content is essential for an optimised and interesting blog. Remember to use images, video, infographics and graphs to mix up the layout, break up your content and improve overall readability. According to Hubspot, when a relevant image is paired with information, people retained 65% of the information three days later in comparison to 10% retention without an image. That being said, don't overuse visual elements for the sake of it. Make sure your choice is relevant and accurately depicts what your content is stating.
#8

Conclusion

When rounding up your blog post, make sure it's clear that your piece is coming to an end. Without making it too long, recap your core message and offer further resources for your reader to avail of.
#9 Call to Action (CTA)
When you write your blog post, your aim is to encourage readers to take action. Include a valuable call to action (CTA) in your conclusion, offering further guidance with an eBook, Tip sheet or link to related blog posts. This leaves visitors with a good impression that there is more to learn from your company. Try to include at least one CTA in your blog, either in the header, footer or sidebar.
So there you have it, the recipe for perfection!
Undoubtedly, blogging is an opportunity to establish your company as an industry expert and a chance to educate your target audience. However, it can be tricky to create a successful blog that not only attracts readers, but also maintains their attention. By following the step by step blog creation structure we have outlined in this post, you can ensure that readers are compelled to initially click and read your entire article in its entirety!