Working from home is a common theme for a lot of people, however due to recent events around the globe a lot of us are having to adjust to a new workplace environment and are lucky enough to be able to carry on their day to day in our home environments.
To begin with, this may seem like a daunting new adjustment, however we at Wurkhouse wanted to show you how to adapt and structure your day to make the transition as seamless as possible.
Read: COVID-19: We're all in this together
Create a working timeframe and morning routine
A perfect place to start is how we react when we get up in the morning. For a lot of people this will begin with a morning commute, a trip to the gym or your morning coffee on the way to the office. Through choice or not though, this is a vital step to starting the day right.
Exercise is a vital part of everyday life, and, if part of your morning routine, then shouldn't be stopped. A brisk morning walk or workout from home is a great substitute if working from home and sets your day up nicely.
Following your morning routine, you need to set ground rules for your hours worked. This may seem pretty easy and obvious but many people who work from home have to remain disciplined in the hours they work.
For a lot of people this new change throws up challenges in what constitutes their '9 to 5'. As most places have structured lunches and breaks for example, a working from home atmosphere can muddle this up so it's vital you set yourself a similar structure to your normal working day.
So, if your circumstances have suddenly changed it doesn't mean you have to deviate too far from what you normally do on a working morning. As long as your morning ends as your work starts, every other foundation is set up.
Find your happy place
Getting settled into a change in workplace or maintaining a work-life balance while at home can be difficult. So it's important to make sure you take into consideration where makes you most comfortable to work.
Finding a location that makes you work in your most efficient and also relaxing spot means you can finish work on time and appease a healthy work-life balance.
Locking yourself away in a spare room or office works for some, but for others sitting at a kitchen table or in a bedroom does the trick. Whatever it is for you, make sure you give it good thought before working from home.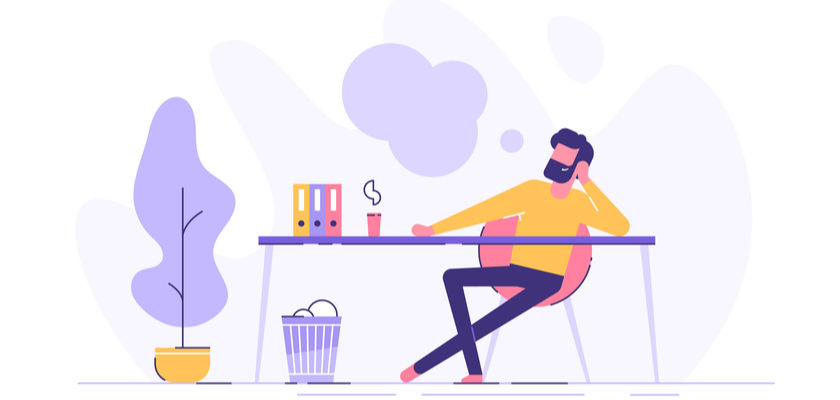 Set up your systems
A thing that we may take for granted in office life is the availability of technology without the thought of how it got there. When working from home, be it taking a desktop PC home or transferring data to your own personal laptop, it's important to make sure you've got the correct tools to work.
Making sure you have the right software installed or logins is vital to replicating your workplace at home. For example things like Zoom to ensure you can video conference with clients. Slack communication software and of course Outlook to access emails. All things we may take for granted need to be correctly implemented before we work from home.
Schedule breaks
Making sure you allow yourself to work in intervals is vital to getting the most out of your working from home experience. Office work often comes with scheduled breaks for lunch etc however working from home puts the power into your hands.
Simply being at home doesn't mean you're not expected to take a break from work. This applies both ways as a structured break schedule means you give yourself enough time to step out of the workplace environment and also an outline of what your work time expectations should be.
Remember, you aren't expected to work in a completely different way when you're working from home, so you should remember to take a break as you normally would be.
Manage distractions and expectations
Our last point is potentially one of the biggest stumbling blocks for adjusting to a working from home experience.
Distractions are a natural encounter when you begin working from home. After all, you're taking maintaining a work-life balance to a whole new level so it's important to be aware of these distractions and how to avoid them.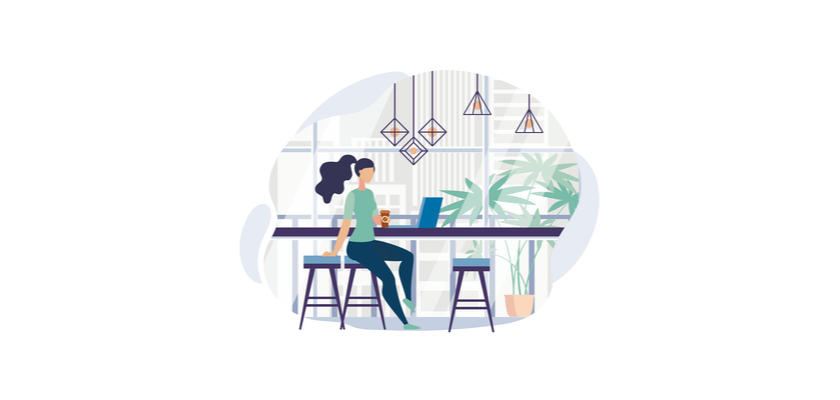 In current times a large amount of those who are working from home face not so much distractions than expectations. Especially with younger families, adhering to parenting and family needs is a huge part of adjusting to working from home.
Making sure you take out the time to communicate with family during breaks, or putting plans in place to help you focus on responsibilities during working times is a big consideration when considering your working from home agenda.
Summary
Working from home can throw up new challenges that make big changes to what we normally know as a traditional working day. However in reality it can be a seamless process to transition to if the right tweaks are made.
Considering the challenges we're all facing currently with changes to work and life it's important to note the advice and tools available to help us all adjust and the steps above are a great foundation to do so.