Remarketing is one of the most powerful strategies to increase conversions on your website. Remarketing online refers to marketing campaigns that target shoppers who have already viewed something on your website or have demonstrated an interest in your products but have not completed a conversion.
In this article we will look at remarketing, how it works and best practices for achieving results. Tips provided are suitable for small and large ecommerce companies.
How Does Remarketing Work?
There are several solutions for remarketing to a particular group of people, such as those who have landed on a particular page on your website like a cart or check out page, or others who may have clicked on your ad. Tracking codes by Google Ads and Facebook's Pixel can track and identify those who browsed your website but did not convert into a sale.
Once targets have been identified, a remarketing ad campaign, can follow those users online through various websites, reminding them of your brand or the products that they failed to purchase.
Ad display remarketing, as discussed above, is the most popular form of remarketing, however, email marketing is known as an effective solution, especially if you use a marketing automation software such as Hubspot.
If you use a marketing automation software solution like Hubspot, you can set up automation triggers where those on your subscriber list receive an email when they interact with your website. This is a great solution to keep your brand at the top of your customers' mind and brings them further down your sales funnel.
Video marketing is a growing trend and video ads can also be used for remarketing campaigns.
Remarketing To Convert Abandoned Carts
For ecommerce websites, the most popular form of remarketing is to target those who have abandoned their cart.
What is an abandoned cart?
According to Webopedia an abandoned cart is: "is an ecommerce term used to describe a visitor on a web page who leaves that page before completing the desired action. Examples of abandonment include shopping cart abandonment, referring to visitors who add items to their online shopping cart, but exit without completing the purchase."
There are a number of reasons why shoppers abandon carts. Some may be due to technical problems experienced, like the checkout process on a website, or payment solutions were not suitable.
Others include:
Shoppers were simply not ready to buy
Shoppers didn't factor paying for shipping
They preferred to buy in store
In the next section we will look at available solutions to use for remarketing.
Remarketing Ad Platforms
There are a number of remarketing platforms that you can use for display advertising including:
Google Ads
Google is the premier ads platform and it makes sense to try the remarketing features with Google Ads if you are already using search or display ads.
Google Ads offer remarketing solutions including:
» Static remarketing
Static remarketing is the basic remarketing solution where ads are targeted at those who have visited the website. Visitors will find your ads on various websites that they browse because of cookies.
» Dynamic Marketing
Dynamic marketing refers to the product specific level of display ads. In other words if a customer visits a particular product page on an ecommerce store, does not convert and browses elsewhere on the internet, the banner ads that they see will be related to that product which they have already showed an interest in.
» Search ads and Email List Retargeting
Google Ads also offer search ads retargeting and email list retargeting for visitors who have searched an item or have subscribed to your email list.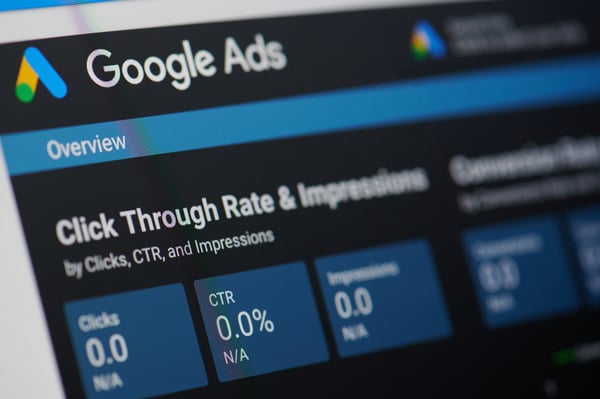 Google Ads
AdRoll
AdRoll is a premium remarketing ads platform. It has a CPM pricing model and allows you to access advertising partners cross platform including Google, Facebook, Bing and Twitter.
Facebook
Facebook is certainly one of the most popular solutions to retargeting customers. Using the Facebook Pixel, you can build a custom audience. Not only can you target your own customers, but you can also target a lookalike audience to find new customers who are likely to buy from you.
Using Cross Channel Promotion
For best results for ecommerce retargeting, you can take advantage of cross channel promotion. To do this, you will target customers and those who have expressed an interest in making a purchase by having your ads follow those people around the web on review websites, news sites, social media platforms and on search engine ads. This strategy allows you to regularly remind customers of your brand and offers.
Cross channel remarketing helps to extend the lifetime value of a customer, so they are reminded of your brand and complete more purchases.
Overall, remarketing is a powerful solution for those who have an ecommerce business. It gives you a second chance at converting those who have abandoned carts, improving your conversions and increasing the lifetime value of a customer.