Recent events have made sure that the world of e-commerce and remote working are changing, probably forever. This is having an unprecedented effect on small businesses both in the physical and digital space.
Despite the fact that interventions and grants are available to help businesses who are adjusting to new changes, it can leave some questions and concerns about where businesses, small to medium sized ones in particular.
We've outlined some tips we thought would therefore be helpful for smaller sized businesses who may feel slightly left out of the loop now.
1. Reassure your team
One of the great assurances you can have at this time is an informed workforce makes a committed workforce if you're a small business.
Keeping your staff and shareholders in the know is difficult if the information is so uncertain to begin with, however if you can assure your team that they are in your thoughts and any new information is transparent then you're onto a good start. A good way to do this is to provide a unified front on your communication channels.
A crisis management plan is built on teamwork, it's important you communicate this with your team.
2. Add a little normality
Companies and employees alike could use a little normality in such alien times. By providing a structured working from home environment, maintaining office based structures during a working day or even interacting through social media with your employees and customers lets them know you're still there and still working.
Even if you're not in the market of e-commerce as a small business. There has never been a better time to be more flexible with what you can do as a service. For example, providing helpful information or community services is a great way to create normality and connect locally.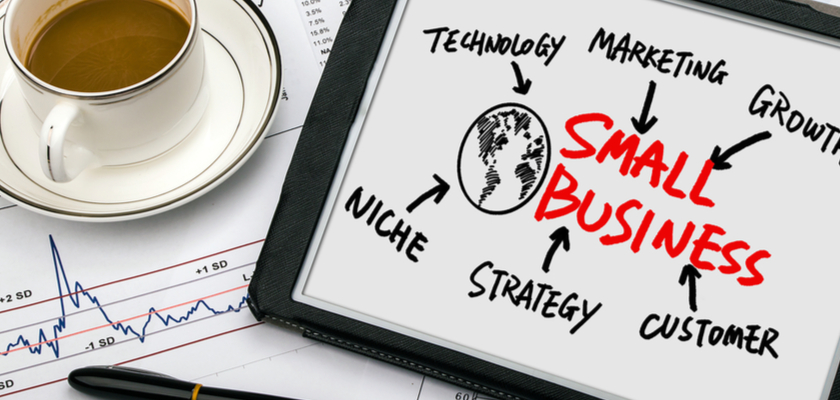 3. Discounts are out there
Thankfully during difficult times you'll find that a lot of big businesses are willing to help out smaller ones. Be this the case of offering free subscriptions, discounts on products or suspensions of bills etc it's important to seek these out.
Plenty of platforms are willing to help. From business (Google Hangout offering free premium subscriptions, Digital Marketer free courses) to personal (Uber Eats waiving delivery fees, discounted products on Wish).
Within reason, you'll find that a large number of companies are pulling together to ensure we all get through this, but don't be shy in trying to make things go that little bit further with potential discounts.
Read: Free E-Learning tools to help you craft new skills and improve your work during COVID-19.
4. Use any help you can get
Likewise with discounts, theres no shame in asking for a bit of help from those who can provide it during these trying times. Despite the fact governments are stepping in to aid those struggling, it doesn't mean you should rest on your laurels if concerned with current situations.
Speaking to local representatives, property owners and any other creditors you may have can help ease the strain that has been so quickly put upon many.
5. Maintain healthy client relationships
It's vital that you keep your connections positive with clients. Although spending may be down across the board, its important to remember this isn't a client specific issue. Everyone is going through the same problem. Making sure you are still communicating and working with clients and customers to provide any resemblance of a service is vital.
Securing future work is the overall goal, even if this means something in the long term. You need to remember that there is a world beyond current circumstances and planning and prepping for this is just as important as managing it currently.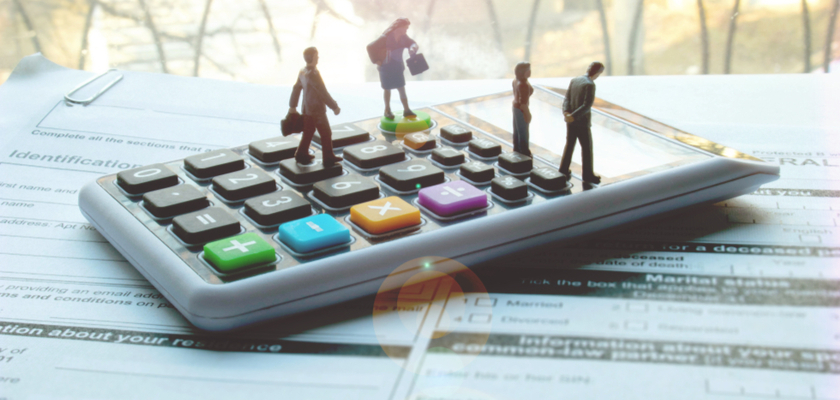 6. Upskill your current staff
During this time you may find that your staff have more time on their hands due to the downturn in work. If possible, make sure that they're still working on their own skills at least to keep motivation and productivity at a high level. You could train your existing staff on additional skills, which could make them more productive and efficient, rather than hiring more staff.
As we mentioned above, there are plenty of online resources which are offering free skills and learning courses for staff and those who are looking to hone crafts in new areas.
7. Prepare a long term plan
Although this is something you will have given clear thought for your business and staff it's a key factor in handling difficult circumstances if it's communicated clearly. Having a clear indication of your revenue columns and possible income and outgoings far enough in advance means you can factor in cost cutting measures without going overboard.
All small businesses will have the same key considerations from employee salaries, office rent and utility bills. Managing a plan that considers all of these for a sustained period means that when you come out the other side of these uncertain times you can have a well thought out plan to thrive.
8. Don't panic
Last but not least, try not to panic. It sounds easier than it is, but remembering that these times will pass is a big factor in preparing yourself as a small business. Taking care of yourself and your wellbeing is the most important thing. When faced with difficult decisions take the time to think these through and take a step back. Allowing some perspective for your business, your employees and your customers is a big part of managing a difficult period such as now.
You're not alone in managing this and making sure you remember that maintaining a calm and clear mindset is vital for coping. Taking note of tips and guidance from government organisations, similar businesses and of course family members will go a long way.
Read: COVID-19 We're all in this together