Choosing a B2B marketing agency that helps you achieve your overall objectives is a big, and can be a daunting challenge.
That's why it's important to carefully plan and consider your prospective partners and this is no different when it comes to the tech industry and to help with your decision we've outlined a few key factors to help your decision and, ultimately, meet your KPIs.
1. Trust in industry knowledge
Seems like an obvious one, however there's no point going into a partnership with a B2B marketing company if you don't trust their knowledge of the tech industry.
A good indicator of sector knowledge would be client testimonials - or lack thereof. If your selected agency has a track record in your industry that is positive and bolsters their reputation then you can trust your marketing needs will be met.
2. Measurability
Considering the rapid growth of the tech industry and digital marketing, it's imperative to track your campaigns and know how your objectives, KPIs and overall your ROI is being accounted for.
You're more likely to get the most out of working with your B2B marketing agency if you have outlined clear objectives at the start and your chosen agency is transparent about how they'll get your results/measure performance.
3. Marketing tools
Your decision on a marketing agency should also depend on what tools or programs they use to develop, optimise and run your campaign - and how available this is to you.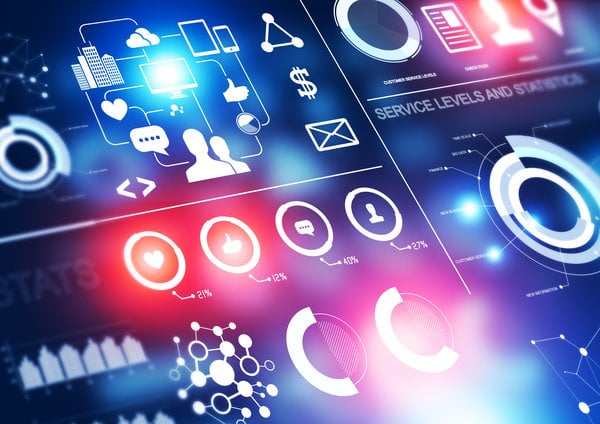 Hubspot for example, allows your agency to generate content that drives revenue by providing courses and training to it's partners. Knowing your campaigns are in professional and proven hands should be something to consider.
4. Channels used
Again this is pretty straightforward, however you need to be fully aware of the types of content and the media your marketing agency uses to ensure it fits in with your overall strategy.
An agency that offers a '360 degree' service can provide you with multiple opportunities to be adventurous with your strategy, while a more focused agency can give you the attention at a niche level, it's important to decide which is best.
5. Quality of lead generation
It's all well and good working with a B2B agency that has a positive reputation for lead gen, however it's important for your tech business to grow based on the quality of the work your marketing agency delivers.
Knowing how strong conversion rates are based on previous results with your proposed marketing agency will go a long way to safeguarding against any issues you might face when generating leads.