With fin-tech continuing to grow at an exponential rate, we are beginning to see more and more events and summits pop up across the globe.
This is no different to the UK & Ireland as some of the leading events in financial services and technology are being held throughout 2020.
Read: Top 5 Fin-tech trends to look out for in 2020.
We're going to delve into some of the detail on those to look out for below:
Super Connect Dublin (IRE)
First up, the Super Connect conference in Dublin.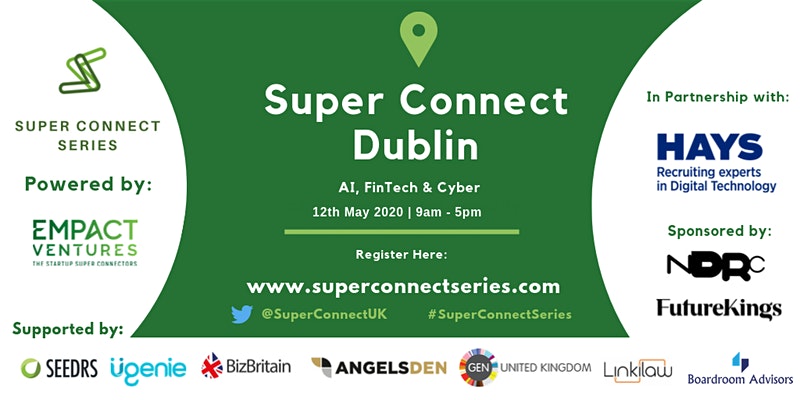 Based in Ireland's capital, the conference scheduled for May 2020 is a national tech initiative powered by Empact Ventures in partnership with Hays UK & I.
The goal is to facilitate collaboration and/or funding between tech startups & scale-ups with larger companies (e.g. corporates, brands, SMEs) and funding providers (e.g. investors, grant and loan providers) based on mutual interest.
A one day event, the Super Connect Dublin comprises of tech talks, pitches, exhibitions and 'Super Connect Sessions' facilitated by a team of Super Connectors at 9am, 12pm and 3pm at each event to match you with relevant people, larger companies and/or funders that meet your registered needs (e.g. innovation interests, outcomes of interest, challenges)
Date And Time
Location
Date And Time
Location